If you already listen to podcasts and have a preferred podcasting service, you can subscribe to our feed by adding the following URL to your subscriptions: http://newwavecomics.net/archives/category/podcasts/feed.
Welcome to our podcast page. Khoi Pham & Jason Radosky are the host of the show and offer a fresh take on comics and related medium. The crux of the show will be to preview books that have yet to hit the shelves. Khoi gives an honest art review while providing a point-of-view from someone that is in the comic business.
Mission statement: To give a retailer and creator's view of how consumers can maximize their money and time when venturing into the world of comic entertainment.
_______
Podcast #3 (4/12/2018) Listen as we preview 3 books; Black Hammer: Age of Doom #1 (Jeff Lemire, Dean Ormston), Domino #1 (Gail Simone, David Baldeon), Her Infernal Descent #1 (Lonnie Nadler, Zac Thompson & Kyle Charles). Enjoy as we wax philosophical on Marvel & DC's agenda, talk some Brian Bendis and more!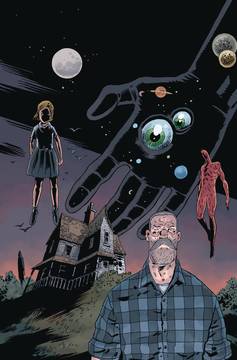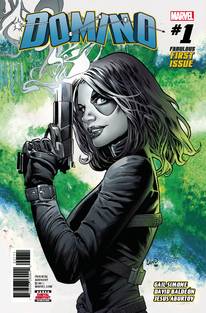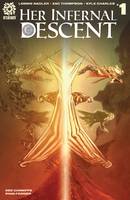 ______
Podcast #2 (4/2/2018) Listen as we preview 3 books; Isola #1 (Brenden Fletcher, Karl Kerschl & Msassyk), Xerxes #1 (Frank Miller) & Gideon Falls (Jeff Lemire, Andrea Sorrentino variant cover Tom Whalen)!
Huge shout out to Avery Fritz (Hollow Visions guitarist) for editing our 1st two podcasts!
______
Podcast #1:  Inaugural Podcast! Khoi & Jason review a couple DC books: Deathstroke #30 (4/4 release), Green Lantern #? and The Curse of Brimstone #1 (4/4 release). The Green Lantern book was mislabeled as #40, but it's definitely not issue #40. We'll keep you posted on its release and issue number. Enjoy!